Hello dear English-speaking readers, welcome to this barber test.
My name is Sélim Niederhoffer and I write about men stuff : I am a lifestyle expert. I used to write for Forbes.fr, I published 4 books (one is about beards and barbers), and I love a beautiful beard with a beautiful style.
In 2015, I started to write a long article about the best barbershops in Paris : it is here, in French.
So today, I decided to share with you my favorite barbershop in Paris : Le Bon Barbier.

Le bon barbier : the best barbershop in Paris, IVème arrondissement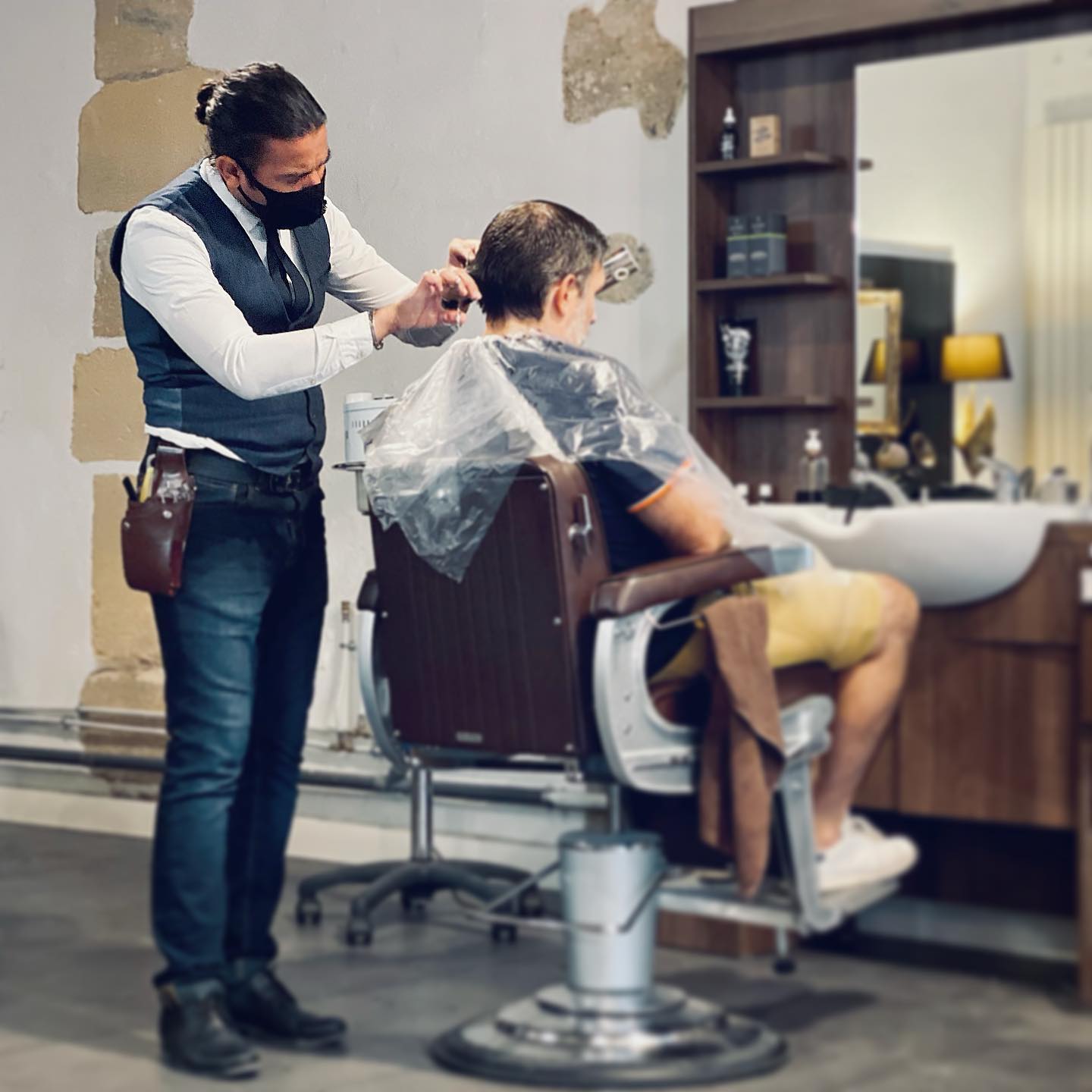 Are you looking for a barbershop furing your stay in Paris ? Then let's go to Le bon barbier.
Khalid is a cool and smooth guy : he traveled a lot. He started in Casablanca, then worked in Persian Gulf, worked with the best Italians, and is now shaving and trimming beards and moustaches in Paris.
He landed in Paris in 2011 and started working on TV sets and worked with celebrities.
Established in 2014, by grooming expert Khalid Arfaoui, Le Bon Barbier is a refined choice for the modern man.
Seeking to provide an elevated yet efficient experience, Khalid paired a straightforward service model with a minimalist aesthetic that is reflected in Le Bon Barbier's ethos: "Handsome Made Simple".
Khalid facilitates a collaborative process with each client in an atmosphere that is both progressive and comfortable.
Le Bon Barbier's sophisticated and efficient style is complemented by high-level service and genuine client care, creating a new perception of "barber" and an experience deserving of "best".
Why Le Marais ? Fashion, trends, restaurants : Paris IV is one of the hypest arrondissement in Paris.
Just next to rue des Rosiers, near Hôtel de Ville and La Seine, you will enter his barbershop and Khalid will offer you a cup of coffee while he finishes doing his previous patron's hair and beard.
Check le Bon Barbier's short vidéo
Book your appointment with Le Bon Barbier !
17 Rue Saint-Paul, 75004 Paris
01 71 24 94 92
Sélim Niederhoffer, loves the way Khalid leaves my cheeks clean !