I just finished reading The Rosie project by Graeme Simsion, I loved it and wanted to share it with you. It is the love story I wanted to read, it is a book I wish I wrote. Read it in three days, I wanted to know the end, so it feels like the writer completed his mission : I was hooked from the very beginning to the end !
Meet Don, professor Donald Tillman. Be sure this Don is no Don Draper : not charming, not manipulative, not hungry for recognition or power. Yet the hero of The Rosie Project is very touching. As a dating and lifestyle coach, I can only suggest that you read this modern love story !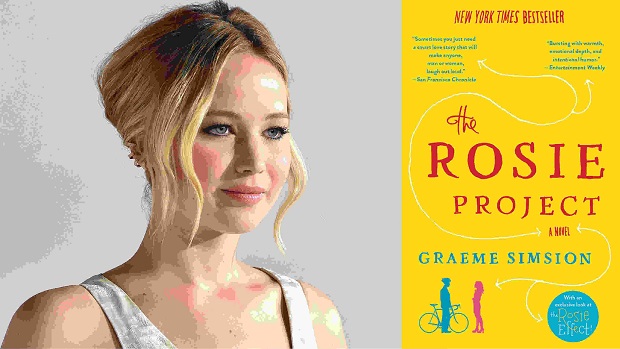 The art of love is never a science: Meet Don Tillman, a brilliant yet socially inept professor of genetics, who's decided it's time he found a wife. In the orderly, evidence-based manner with which Don approaches all things, he designs the Wife Project to find his perfect partner: a sixteen-page, scientifically valid survey to filter out the drinkers, the smokers, the late arrivers.
Rosie Jarman possesses all these qualities. Don easily disqualifies her as a candidate for The Wife Project (even if she is "quite intelligent for a barmaid"). But Don is intrigued by Rosie's own quest to identify her biological father. When an unlikely relationship develops as they collaborate on The Father Project, Don is forced to confront the spontaneous whirlwind that is Rosie―and the realization that, despite your best scientific efforts, you don't find love, it finds you.
From the start, you can not resist but picturing the hero as an Australian Sheldon Cooper : half Asperger, half autist, but 100% irresistible, you want him to succeed and get better at life in general !
So here are the 5 reasons why you should read The Rosie Project !
1 Hitch is quoted inside the book !
Do you remember Hitch ? The movie where Will Smith played dating coach Alex Hitchens is quoted twice in the book. At one point, our hero Don Tillman wants to make significant progress in social interactions and decides to watch some movies.
Casablanca and The Bridges of Madison County are part of the very appropriate list.
2 Sony optioned the book and Jennifer Lawrence will play Rosie
I already imagine the book on the silver screen. Jennifer Lawrence will make a perfect Rosie !
While reading the book, I could see some very nice scenes unfold and I kept on reading page after page. The investigation and the romance are perfectly intertwined and there is just the right amount of suspense for this kind of love story.
3 They are Australian !
And that changes a lot ! No Central Park, no Brooklyn Bridge, no rom-com clichés ! (just kidding… you will see for yourself). But if I was directing the movie "The Rosie Project", I would have so much fun in Australia…
There is one particular chapter where Don drives a lot, I am sure that will make a fabulous road trip scene in the movie. I REALLY want to see this movie come to life !
4 We follow the journey of a man who wants to change
The Rosie Project is no Star Wars or no Lord of The Ring : Don Tillman does not have to fight a villain, for the only obstacle is himself.
He needs to change. He needs to find the courage to do so to conqueer the heart of the woman he gets to love. And this is very powerful because he starts from the bottom, he has so many obstacles to overcome but he truly wants to fit in this society and stop being rejected. In other words : he is just like you and I !
In a way, Don reminds me of a lot of the guys I have the chance to coach : they lack social knowledge, they do not have any romantic education. To put it simply : he does not understand women and what women want. (And this is what I teach during the seduction coaching sessions).
We need love stories where real nice guys finish first. Don Tillman is not a manipulative scheming "nice guy". He is real.
5 I loved the character of Gene
Don can count on his friend Gene for the "Wife Project". Gene is a serial lover and an academic just like Don, except he is 56 and married to Claudia, a psychologist.
Their open marriage enables him to pursue his "flag challenge" : having sex with women all from around the world, for research purposes.
He is always here to translate the thoughts of women and give valuable insights to Don, but just like a lot of good advisors, he can not do what he says. And might be destroying his marriage. He reminded me of Hank Moody from Californication…
Good movies references, nice places, perfect plot, lovely characters : if you need to escape the terrible TV news for one night or one week, grab The Rosie Project !
Edit : Apparently, Jennifer Lawrence walked away from the Rosie Project because of some financial issues.
Source : THR
Sélim, booklover