[Interview in English below] Je change de quartier toutes les semaines pour trouver la rue où je me sentirais bien, où j'aimerais bien habiter. Au court de mes différents séjours à New York, j'ai eu la chance d'habiter dans l'Upper East Side, vers Midtown, à Chelsea, à Harlem, à Hell's Kitchen. Et me voici désormais dans le Lower East Side, au 79 Clinton Street exactement.
Chaque jour quand je pars me promener, je prends une route différente. Rien de pire que de remonter deux fois la même rue pour un blogueur lifestyle qui veut tout voir et tout essayer. C'est comme d'habitude par pur hasard que je suis tombé sur la Prohibition Bakery de Leslie Feinberg, qui a accepté de répondre à mes questions sur ses cupcakes alcoolisés !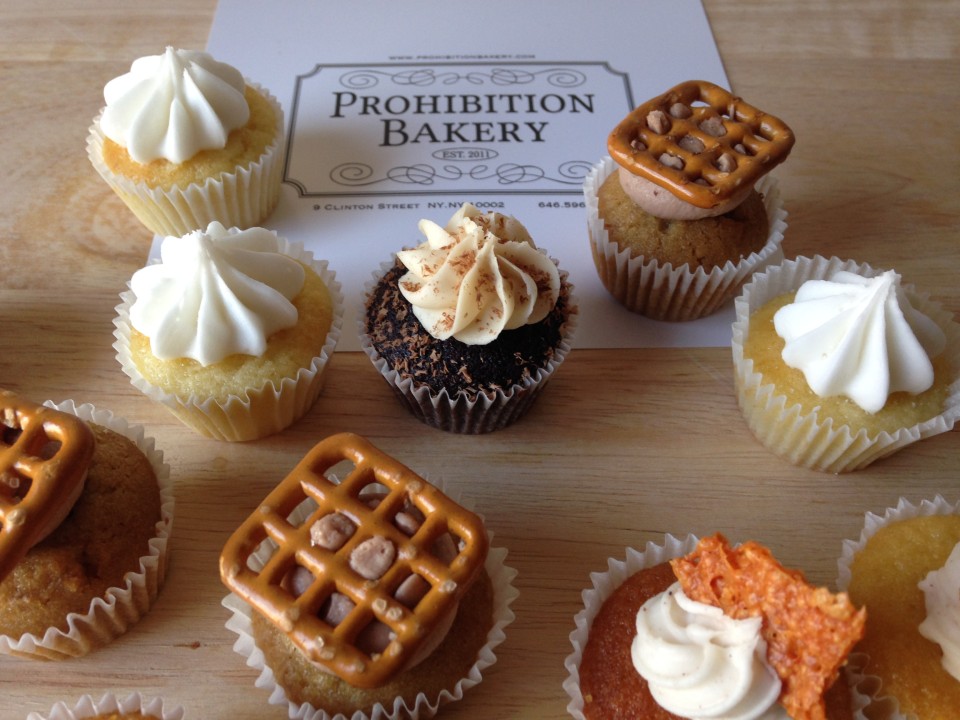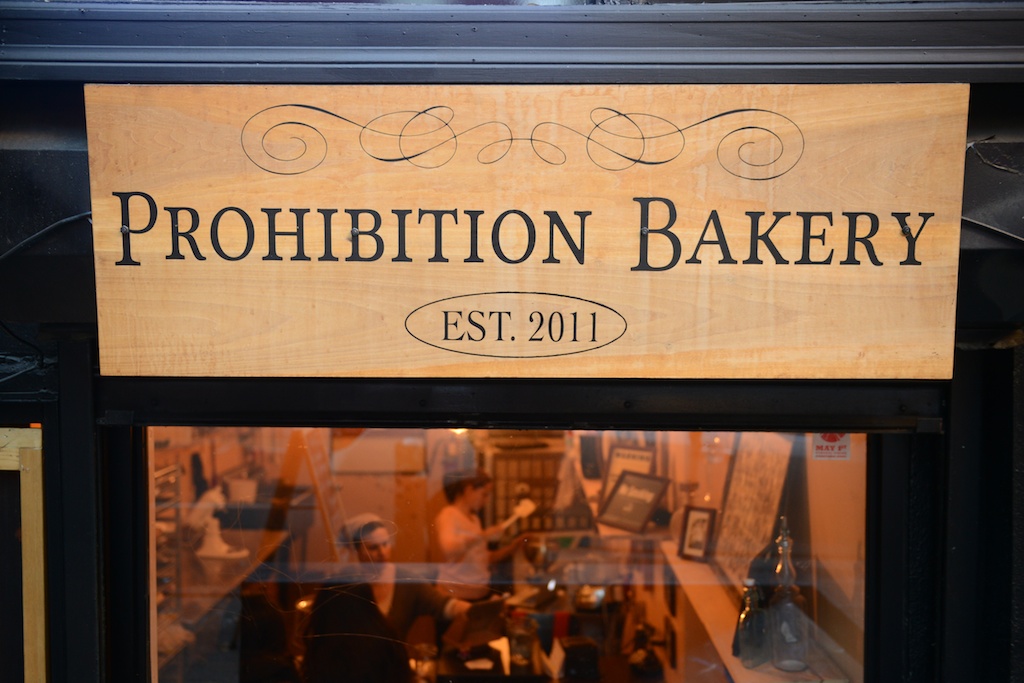 Avant-propos : tout le Lower East Side est merveilleux, un peu beau, branché, plein de cafés d'où je peux vraiment me poser et écrire.
Street art partout… silence nulle part. C'est encore plus bruyant que Hell's Kitchen. Surtout à côté du carrefour où je réside. Il se trouve que Bastian Baker a commis une chanson sur l'adresse exacte où je réside : 79 Clinton Street. Adresse exacte + "Baker" comme "boulanger", j'étais obligé de partager ce grand moment.
Mais retour à la Prohibition Bakery ! Quand on me parle de cupcakes, d'habitude, je me marre. Je trouve ça nul les cupcakes, un peu chiant, et beaucoup trop girly. Je préfère les cookies. Mais les cupcakes…
La seule fois où ça a eu un quelconque intérêt, c'était il y a bien longtemps devant 2 girls 1 cup (laissez tomber a recherche Google si vous avez moins de 18 ans). En rentrant de ma promenade l'autre jour, je suis tombé sur la jolie devanture de The Prohibition Bakery, où je suis allé m'approvisionner en cupcakes alcoolisés. Vu ma faible résistance à l'alcool, j'étais KO au bout de deux… Une fois de retour à la sobriété, Leslie Feinberg a accepté de me présenter sa boulangerie de cupcakes alcoolisés !
1/ Hello Leslie ! Tell me more about your shop ! Why did you start this business ?
Prohibition Bakery is New York City's first alcoholic cupcake company, founded in 2011. Based in the Lower East Side, we provide mini boozy cupcakes for catering, events, and walk-ins. My partner, Brooke, and I started the business when we were both underemployed and looking for a way to make a little extra cash. Little did we know what it would become!
2/ What is more important for you : the baking side, or the prohibition side of your business ?
The baking side has to be more important because as key as the "Prohibition" concept is, there are a lot of cocktails that could never translate to a cupcake. At least not one you would actually want to eat.
3/ Why did you choose to settle in Clinton Street ?
Our location is pure chance. It was literally the first space we looked at, the price was right, we loved the location, and here we are 4 years later.
4/ Your delicious cupcakes are for adults only… Would you suggest us 3 other adresses for adults only in NYC ?
There are so many fantastic bars in this city. I tend to spend most of my time in either dive bars, or swanky cocktail bars. There's a fantastic dive bar down the street from us called Parkside. Cheap drinks, photo booth, burlesque shows in the back.
I basically live at Subject, which is just around the corner from us. They make their own soda, bitters, you name it. Really delicious drinks, and the head bartender happens to be one of my dear friends.
Lastly, if you consider yourself a cocktail lover you have to hit up Amor Y Amargo. It's a few blocks from the bakery, and has some truly fantastic cocktails. The place is about as big as a postage stamp, so it's definitely best to go on off nights.
5/ I see you wrote a book ! What did you like in the process ? What were the obstacles for you ?
We published our book in October of 2015. The whole process was extremely intense (we turned around the manuscript in just over a month), but was also really rewarding. It was a lot of fun to round up some of our favorite cupcakes from years gone by, and I of course loved writing the cocktail section (the book includes a bar guide and 9 cocktail recipes).
The biggest obstacle besides our incredibly tight deadline was probably remembering that we were the authors, not the editors. I worked in editorial for years, so I kept wasting hours formatting and whatnot, when that was someone else's job. My job was just to write. It took me a while to grasp that.
6/ One or two cupcakes factories addresses for the non-drinking readers out there ?
Robicellis in Brooklyn is fantastic. I also like Butter Lane and the pick-your-own-frosting/cake-combination option they offer.
7/ I only tasted three of your creations, what are your favorite ones ?
My favorite cupcakes are probably the Old Fashioned, the Pimm's Cup, which we just brought back for summer, and our best seller, the Pretzels & Beer.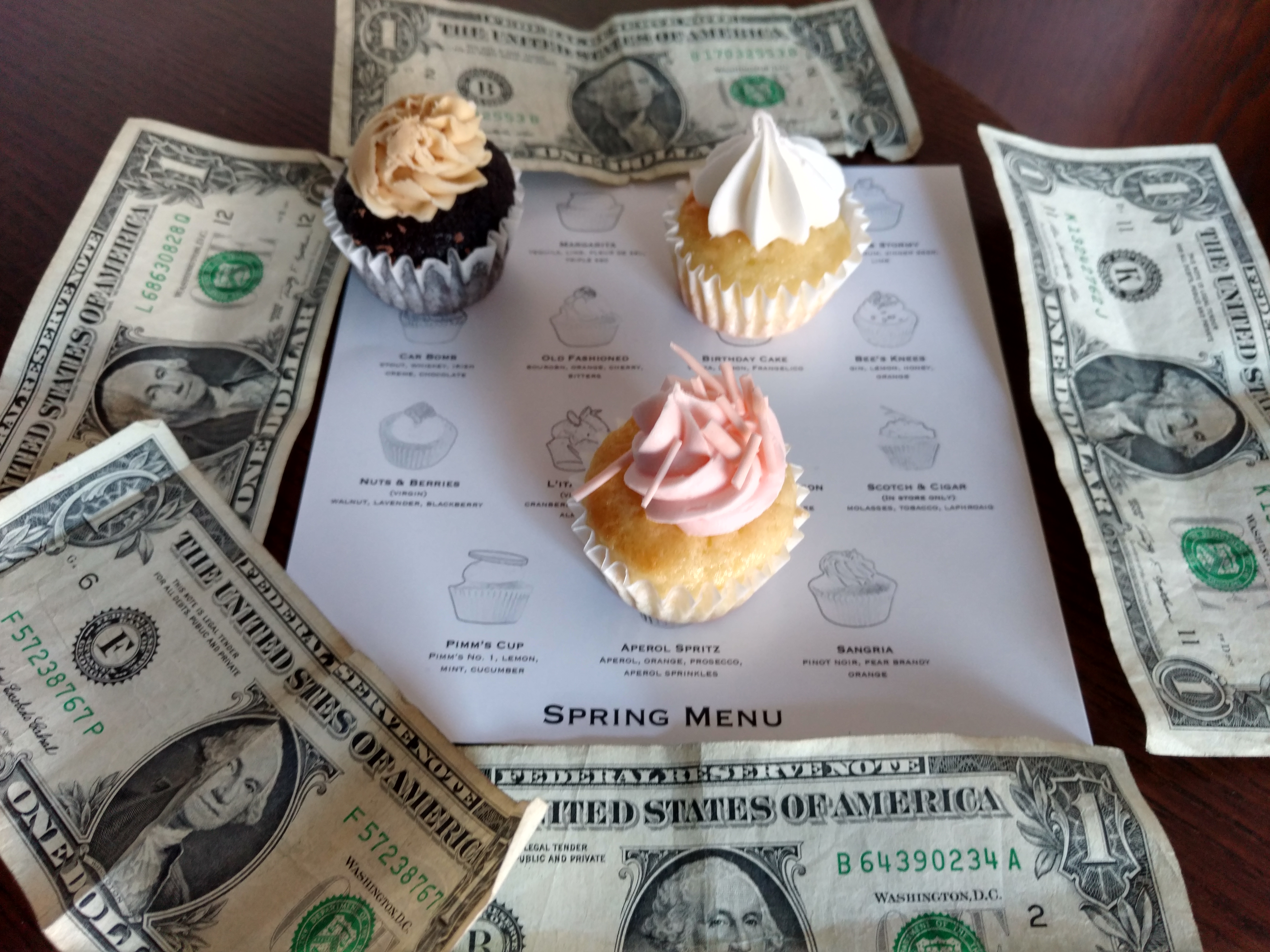 My favorite boozy cupcake : The Car Bomb !
Mon esprit maléfique imagine déjà des goûters sournois avec ces cupcakes… A la prochaine pour de nouvelles adresses hors-circuit dans New York City !
Prohibition Bakery : 9 Clinton Street
Sélim, "1 cupcake ça va, 3 bonjour les dégâts"